Nebula Cloud Solutions' Software Dev Prowess Reviewed on Clutch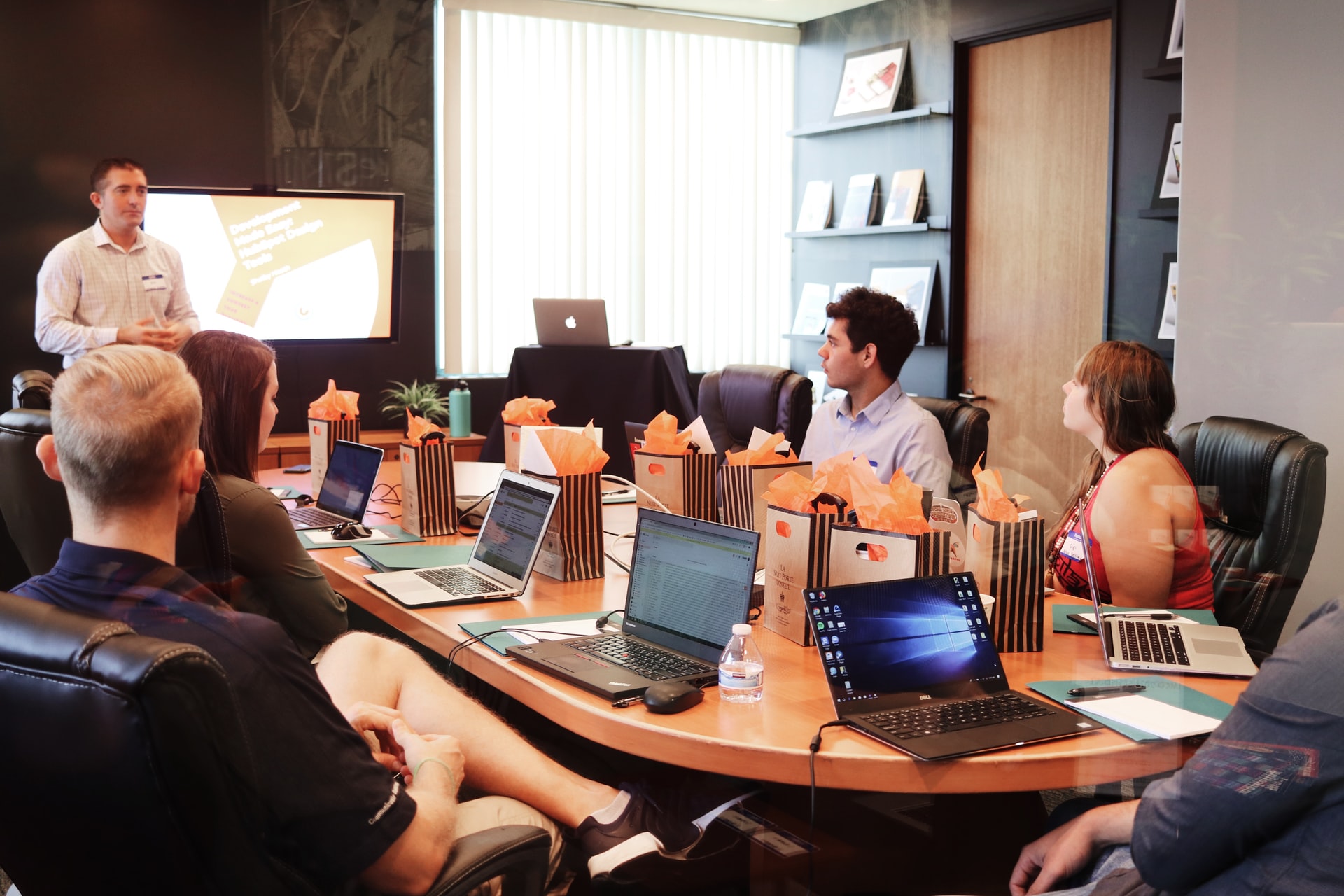 The software development industry is worth billions of dollars and the reason is pretty apparent; software can efficiently and effectively improve one's life. According to official statistics, software enterprises are the fastest-growing sector in the whole technology industry — trumping mobile app and web development.
At Nebula Cloud Solutions, we offer everything you need to take it up a notch, including top-notch software development services. Located in the heart of Skopje, Macedonia, we are a team of passionate individuals that are passionate about helping companies that want to grow and succeed in their marketplaces.
We are here to guide you through the complexities of technology while providing cost-efficient solutions that will streamline your workflow. Our drive is genuinely appreciated by our clients, and this reflects on our client's latest review for our services.
Going The Extra Mile
One of our present clients wrote a Clutch review that tackles our team's ongoing custom software development work for their business. Clutch is an independent business-to-business review and rating platform that sees millions of users monthly. The site is known for its massive collection of client reviews, blog-style content, and agency rankings.
The review was published back on August 25, 2021, and it takes a deep dive into our ongoing project. Toni Bacvarovski, the chief executive officer of Gordian Sistemi, a Skopje-based IT services firm, wrote the five-star review.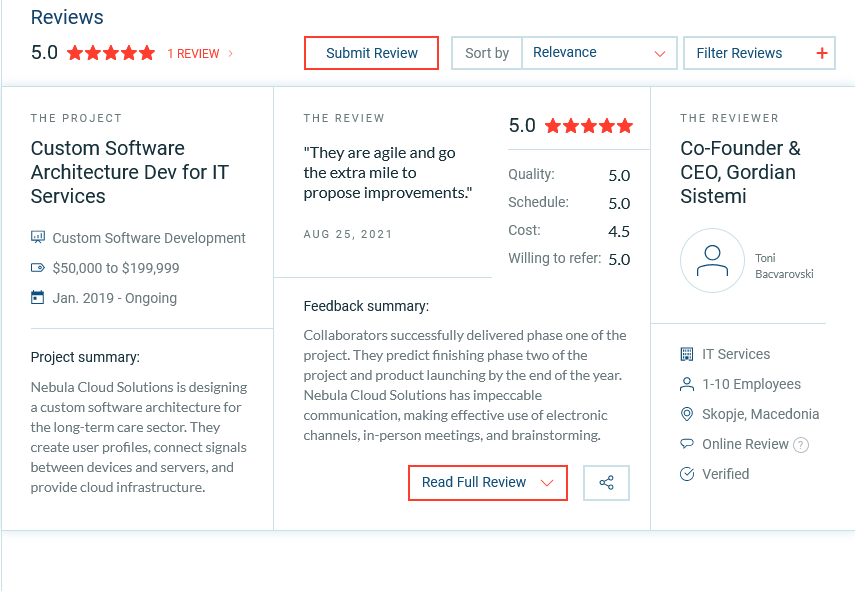 Based on the review itself, the client has three main objectives for the project — to build bespoke software, to provide cloud infrastructure support, and to establish a communication system for their devices and their sensors.
When asked to tackle the scope of our involvement in the massive project, the client wrote 12 major points of our work. They currently work with four people from our team, a project manager, embedded developer, frontend developer, and backend developer.
"The communication was impeccable. We felt as if they were part of our team, and stopped looking at them as outsourcing providers." said Gordian Sistemi CEO Toni Bacvarovski "The communication was impeccable, we used all standard electronic communication, in-person meetings, and brainstorming. We felt as if they were part of our team, and stopped looking at them as outsourcing providers."
The whole Nebula Cloud Solutions family is thankful for this amazing review. Gordian Sistemi is just one of our many satisfied customers and we are excited to see more reviews come in the future.
Best and Brightest
Aside from our newest review, we are also delighted to share that our team was recognized as one of the best agencies in the industry.
The Manifest, a business blog platform, found that Nebula Cloud Solutions is among the top 100 cloud consulting companies for 2021. This praise is the fruit of our team's hard work and commitment. We are honored to have this recognition and we can't wait to welcome more opportunities ahead.
As the end of 2021 inches closer, we want to show more of what we can do. Let's defy odds and solve whatever challenges are thrown at us! Schedule a consultation with an expert from the Nebula Cloud Solutions team and let's get to work.