Cloud Engineer with Azure Expertise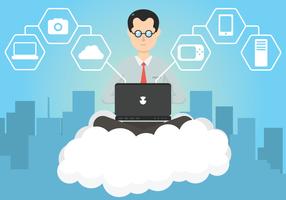 We specialize in providing top-notch technology solutions to clients across Europe and North America. We are currently seeking a skilled and motivated Azure Cloud Engineer to join our team and play a pivotal role in the development of our cloud infrastructure.
Responsibilities:
Develop and optimize Microsoft Azure infrastructure
Manage CI/CD pipelines and monitoring tools.
Enhance tooling stack and automation.
Ensure security, compliance, and documentation.
Collaborate with cross-functional teams.
Skills and Qualifications:
Experience with Microsoft Azure Cloud, Microsoft Azure DevOps, GitHub, Terragrunt, Kubernetes, Docker, Events Hub, CosmosDB Python, SQL, REST APIs
Excellent problem-solving skills.
Strong communication skills.
Ability to work independently as well as part of a team.
Benefits
Competitive salary package with performance-based incentives.
Exciting projects with multinational clients accross Europe and North America.
Possibility of remote work, with a flexible work environment.
Private health insurance and other benefits.
Opportunities for continuous learning and professional development.
A supportive and innovative work environment that encourages creativity and growth.
Minimum experience: 20 months
Work environment: flexible (office or remote)
If you feel that you are confident in working using some of these technologies we would love to hear from you. Send us your resumes at: [email protected]